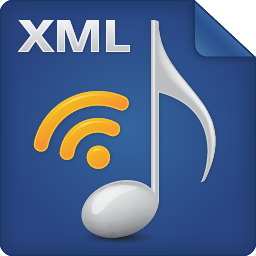 $9999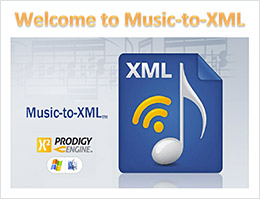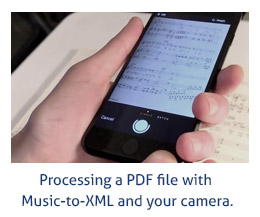 Music-to-MXL Owners:
Upgrade to SmartScore X2 Songbook or Pro Edition for less than half price!
Requires proof of ownership.
Click here to find out how.
One Gadget to Fit Them All
Whether you use Finale®, Sibelius®, Dorico®, Notion®, MuseScore®, Noteflight® or any one of over 220 desktop music programs and mobile apps that support the MusicXML format, there is only one desktop app that will recognize printed music and import it directly into your application of choice…
Music-to-XML takes printed music from PDFs, scanned files or images captured from your mobile device and converts those scores to the XML file format. If you own Finale, Sibelius or Dorico, your music will convert and automatically appear in your preferred application.

Music-to-XML is easy to use, quick and astonishingly accurate.
To test Music-to-XML accuracy, download and install the SmartScore X2 Pro demo.
What You See Is What You'll Get !

Accurate and affordable

Music-to-XML desktop app uses the same world-class recognition technology as SmartScore X2 - powered by our proprietary Prodigy Engine®.
Priced at only $99, Music-to-XML resides on your Mac or PC desktop ready to convert that song you need to transpose to a new key, that tenor part you want to isolate for playback or that symphony you need to deconstruct for your students.
Fast and easy
With just a couple of clicks, your musical score will automatically open into Finale®, Sibelius®, Dorico® or SmartScore®. Or simply save the MusicXML file to your desktop and it's ready to open into your favorite music notation program. Because of its 64-bit structure, M2XML is smokin' fast when installed onto today's 64-bit computer platfoms.
Versatile
Download and convert practically any PDF music file from the Internet. There are tens of thousands of free scores including those found here. We recommend using a flatbed scanner to capture printed scores. If you need to use a phone or other mobile device, make sure you're using a quality "scanning" app such as TurboScan® or Genius Scan+. You'll be able to send your captured PDF files to the cloud or to your computer then process them with Music-to-XML. A short video to the left illustrates using M2XML with an iPhone.
Music-to-XML is available to download and install now from the Mac App Store or Windows App Store. It may be the most useful gadget you'll ever use !
Step up to SmartScore X2 for less than 1/2 price !
Once you own Music-to-XML, you are eligbile to upgrade to the world's finest desktop scanning application, SmartScore X2 Pro (or Songbook) for less than half price. Upgrade directions are found in the Tips and Tricks menu of the app.