Drum Patterns
Assign MIDI or Garritan instrument sounds (included free). Control Playback parameters in the Playback Console or Garritan Aria player. Full transport controls (mute, solo, volume, pan and transpose pitch). Add one of 40 preset drum patterns or create and store your own MIDI-based drum pattern.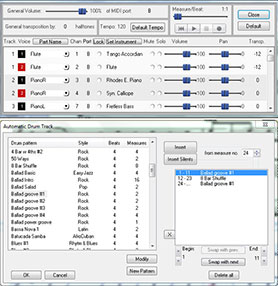 Properties Tool
Change playback properties of hairpins, dynamic marks, legatos, trills and other symbols. Apply change to a single object or to all similar symbols. Store customized changes to symbols as new default for future SmartScore files.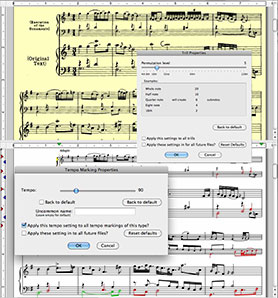 MIDI Sequencer
Playback and edit your scanned music in standard notation environment (comparing the original to the recognized version). Or visualize, edit and play back in the familiar MIDI sequencing environment. Includes Piano Roll, Overview and Event List views.
Two-way notation-to-MIDI-to-notation editing
Visualize and edit underlying MIDI structure. MIDI editors are fully integrated with the music notation editor. Velocity and Tempo graphical controllers allow for smooth dynamic shading. Edits made in one screen are automatically updated in the other.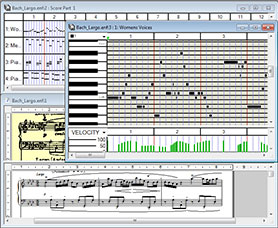 Complex Symbols
Recognition and Editing
Superior recognition and editing of complex symbols such as cross-staff beams and voices, key and time signatures including change-of-key and change-of-time.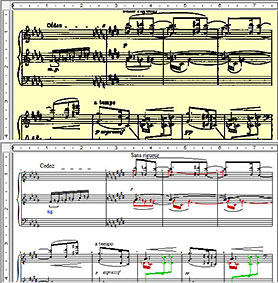 Output
Scan and play directly in SmartScore. Save as Type 1 or Type 0 MIDI files for export into any MIDI sequencer or DAW application.. Burn voices, parts or entire scores to CD audio using quality Garritan sounds.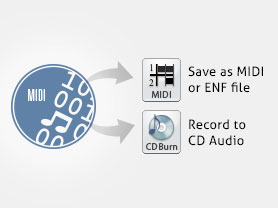 Garritan Sound Library
SmartScore X2 includes a large subset of Garritan jazz, pop and orchestral instrument sounds. Garritan sounds are state-of-art digitally sampled sound libraries that realistically reproduce musical instruments in performance. Garritan sounds are carefully recorded samples of actual musical instruments. They are not electronically synthesized. View the list of sounds included in every edition of SmartScore X2.

SYSTEM REQUIREMENTS
WINDOWS: Win 10 compatible - Pentium I or better / 4 GB RAM recommended

MAC: Sierra compatible - OS 10.5 or later / 4 GB RAM recommended

$49
Buy Now
Download Free Demo