Upgrade for as little as $49!
 Upgrade Now!
Download Free Demo
  $49 to $399
Buy Now

Improved recognition of musical symbols, especially on poorly-printed scores and from scanners with less-than-optimum optics.
Improved text, lyric and number recognition (OCR).
Garritan® sound library and Aria® player now included FREE
Improved CD burning and .WAV / .AIF recording with Garritan sounds.

Change instrument sounds anywhere in the ENF notation view window.
Simplified menu layouts
Improved page layout and printing controls
Improved scanning interface works with more scanners
===========================
Key Signatures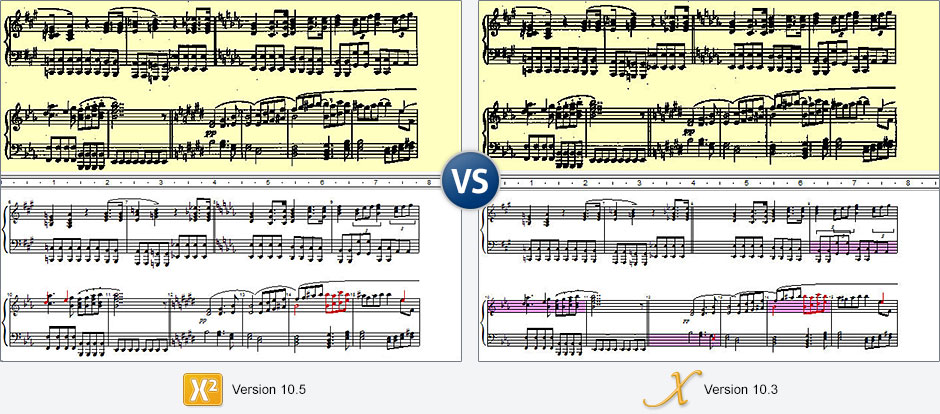 Barlines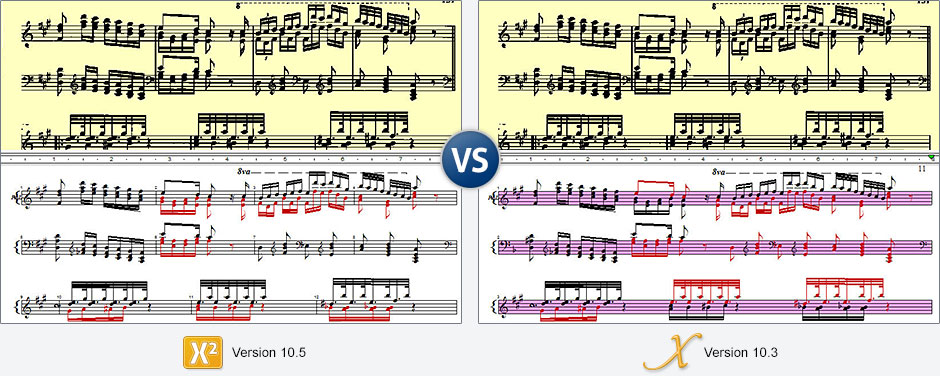 Time Signatures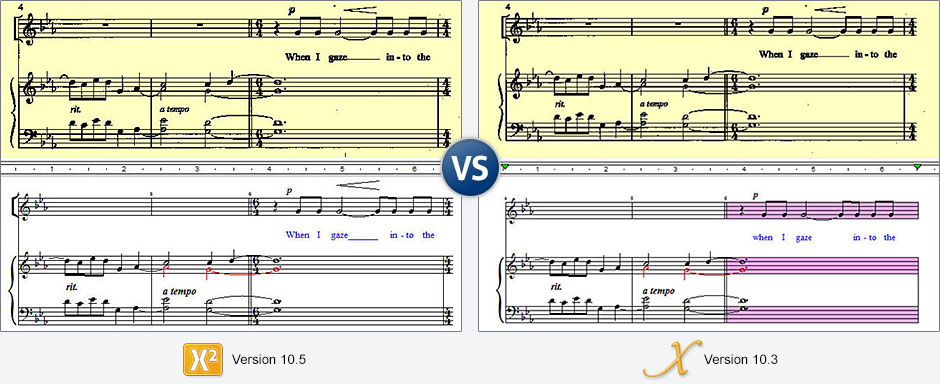 Text & Lyrics (OCR)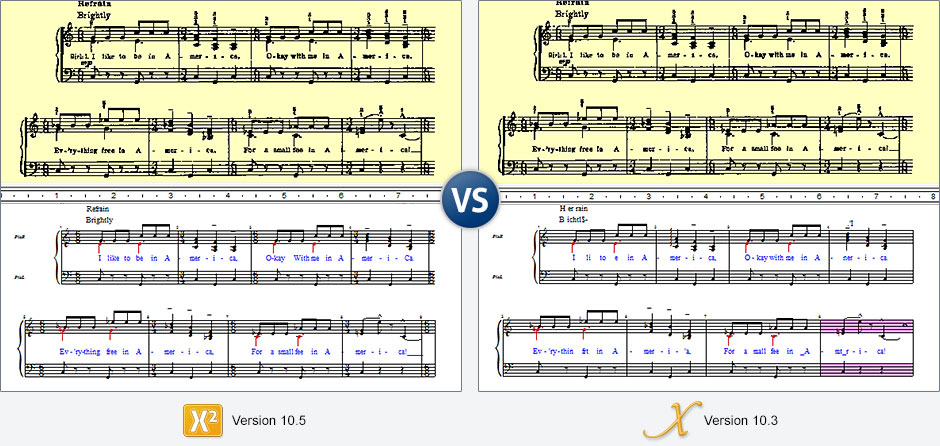 Garritan Sound Library
SmartScore X2 includes a large subset of Garritan jazz, pop and orchestral instrument sounds. Garritan sounds are state-of-art digitally sampled sound libraries that realistically reproduce musical instruments in performance. Garritan sounds are carefully recorded samples of actual musical instruments. They are not electronically synthesized. View the list of sounds included in every edition of SmartScore X2.

SYSTEM REQUIREMENTS
WINDOWS: Windows 7 / Vista / XP / 200x, Pentium I or better, 1GB RAM recommended

MAC: Lion compatible. OS 10.4 or later, G3 or better / Multi-Core for Universal, 1GB RAM recommended

 Upgrade Now!
Download Free Demo
Buy Now