$79
Buy Now
Download Free Demo
Ed from Florida left us some nice, unsolicited comments about Piano Edition...



Transpose and Print Piano
or Solo Instrument Parts
You have the right piano arrangement, but it's in the wrong key. You have the correct instrumental part, but it's in the wrong clef. Scan, edit, transpose and print out your song in a new key or clef in just minutes with SmartScore X2 Piano Edition.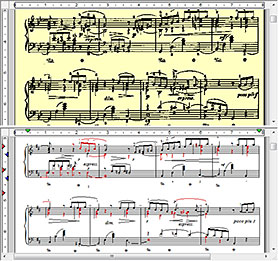 Nudge Mode
The SHIFT button has many options: Change note pitch, adjust beam angles, stem height and legatos. Fine-tune by nudging almost any symbol horizontally or vertically. Nudge a barline and the adjacent measures compress and expand while maintaining relative symbol positions.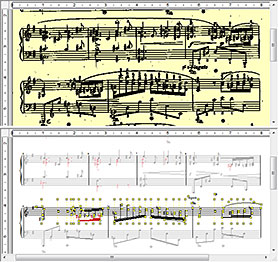 Playback Properties Tool
Change playback properties of tempo, dynamic and articulation markings, legatos, trills and other symbols. Apply changes to a single object or to all similar objects throughout the score. Store your own customized changes as new playback defaults for future SmartScore projects.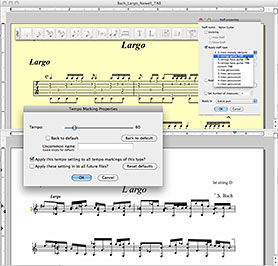 Complex Symbols
Recognition and Editing
Superior recognition and editing of complex symbols such as cross-staff beams and voices, key and time signatures including change-of-key and change-of-time.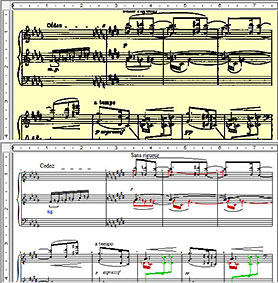 Document Setup
and Preview
Control how your document will look when printed. Select preset margins and preview the layout: Center, right or left align, with or without header page. Apply or modify a preset layout or create and save your own custom layout.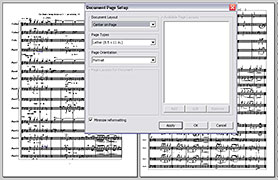 Output
Transpose and print directly from SmartScore. Open your score in Finale with just one button. Save as MIDI or MusicXML. Burn voices, parts or entire score to CD audio using Garritan sounds.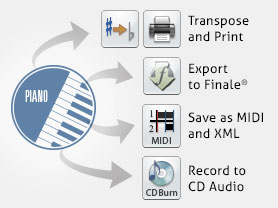 Garritan Sound Library
SmartScore X2 includes a large subset of Garritan jazz, pop and orchestral instrument sounds. Garritan sounds are state-of-art digitally sampled sound libraries that realistically reproduce musical instruments in performance. Garritan sounds are carefully recorded samples of actual musical instruments. They are not electronically synthesized. View the list of sounds included in every edition of SmartScore X2.

SYSTEM REQUIREMENTS
WINDOWS: Win 10 compatible - Pentium I or better / 4 GB RAM recommended

MAC: Sierra compatible - OS 10.5 or later / 4 GB RAM recommended

$79
Buy Now
Download Free Demo